Ganna Gryniva – Voice, Loops, Effects, Compositions
Musina Ebobissé – Tenor saxophone, Soprano saxophone
Povel Widestrand – Piano
Tom Berkmann – Upright Bass
Mathias Ruppnig – Drums
"The vixen and her pack: With "Dykyi Lys" they are preparing to expand their previous territory. Because artists like Ganna
need space to be able to live out their very personal freedom." – Reinhard Koechl, JazzThing (2020)                                         

"The band creates wonderful cascades of sound: melancholic and powerful" – Concerto, Österreich (2020)
GANNA is a Berlin based contemporary jazz ensemble created by Ganna Gryniva. This band bridges several musical worlds from jazz to folk to experimental. Digging into the history and the mystery of the various traditions of making music, GANNA creates a neo-native language that derives its power from its deep roots and the constant desire to explore. Powerful soundscapes, strong grooves and softly floating melodies tell stories of small villages and slow trains; of smiling grandmas with colorful headscarves. Stories of many generations fighting for their independent identity; stories of the bittersweet melancholy that echoes in the vast landscapes of Ukraine. In August 2020, Double Moon Records and Jazz Thing Next Generation released GANNA's debut album Dykyi Lys.

More information at www.gannaband.com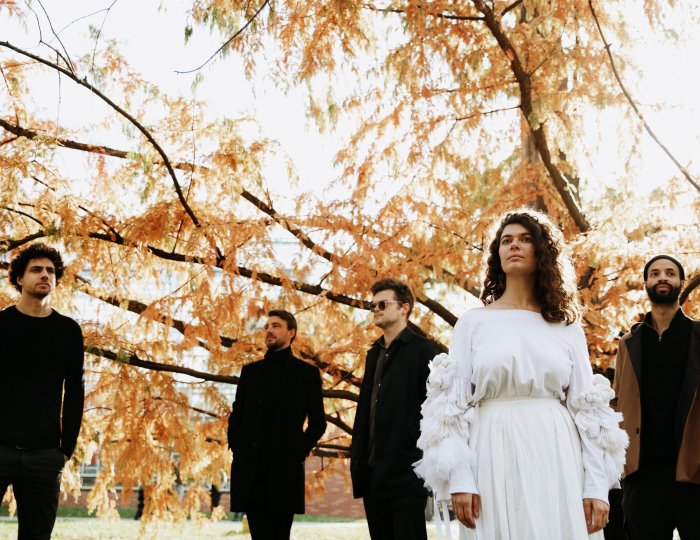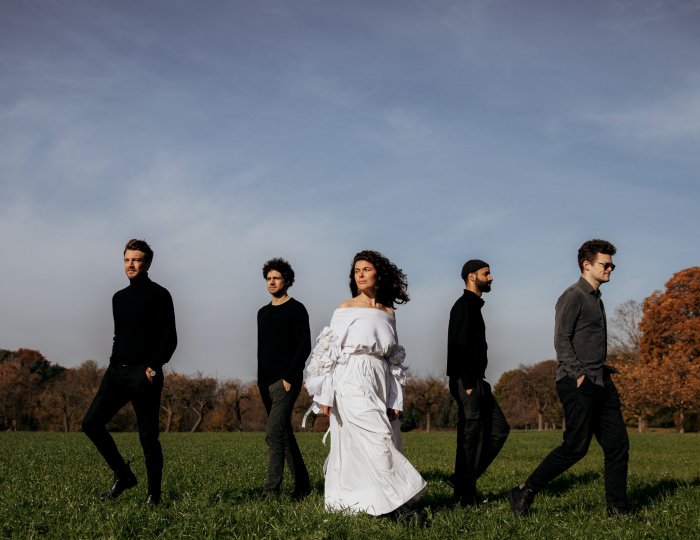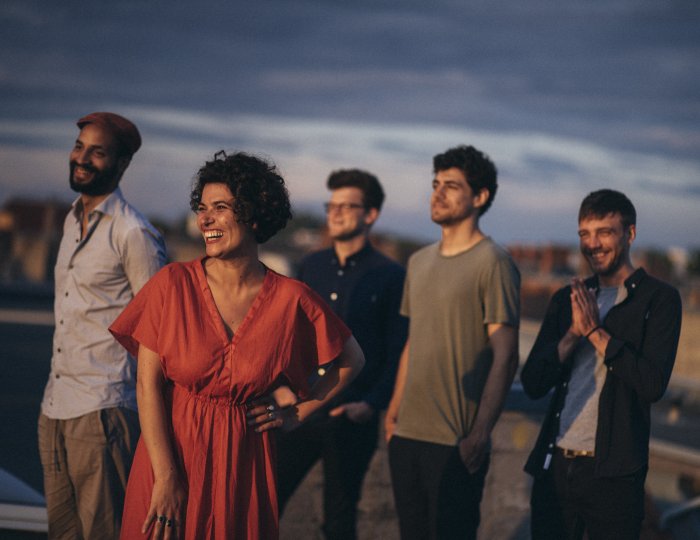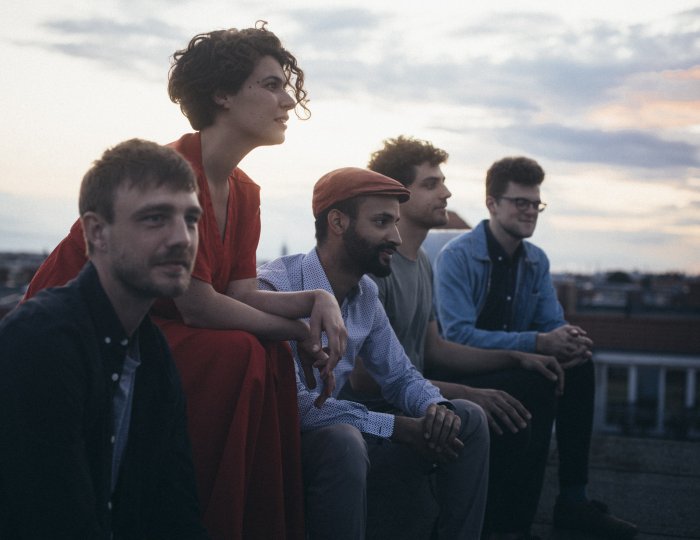 tal arditi & Ganna gryniva duo
Ganna Gryniva – Voice, Loops, Effects, Compositions
 Tal Arditi – Guitar, Voice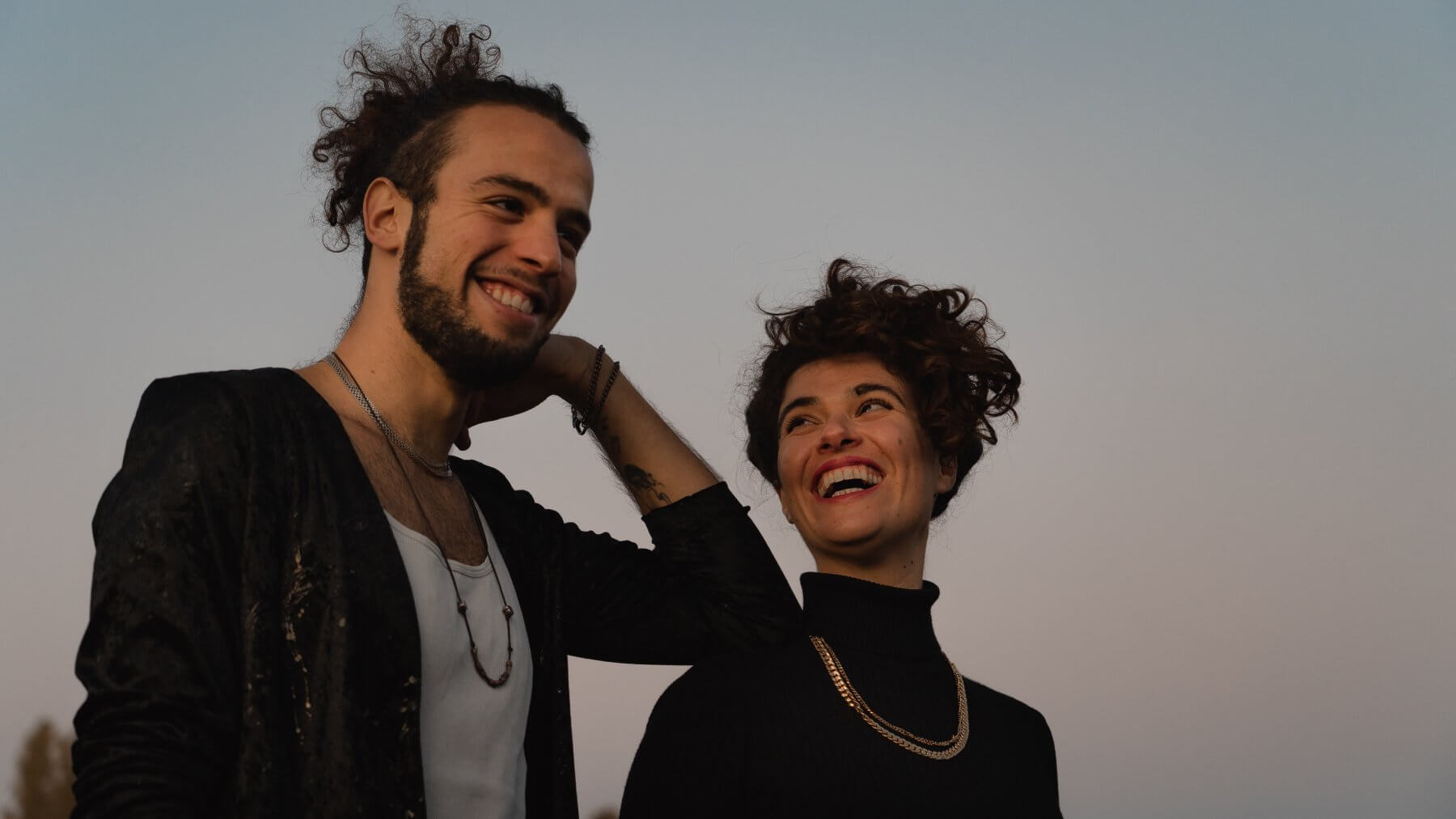 "On the guitar, Tal Arditi takes the space he needs. Out of quiet moments, he rushes forward with effects and distortion, and then withdraws again as if nothing had ever happened. This enables an enormous dynamic range and complexity." – Deutschlandfunk Kultur
Two up-and-coming protagonists of the Berlin music scene Ganna Gryniva and Tal Arditi create an unexpected world of colors. Playfully and with great joy they improvise on old Ukrainian folk songs and their own compositions. In 2016 Tal Arditi graduated from the renowned Rimon School of Music in Ramat Hasharon near Tel Aviv with a jazz diploma. At the age of 18 he moved to Berlin. In 2020 Berthold Records released Arditi's album "Colors". The result is a rich, original sound that mixes jazz, rock and classical music with Brazilian accents.
Ganna Gryniva – Voice, Arrangements, Loop Station, Effects
"Ganna Gryniva sings beautifully. But that is not the only thing that defines her art. On this evening, she stands on stage all alone and creates floating bridges of sound by means of electronics, looped vocals, live sampled sounds and other noises, on which her versatile voice spreads out wonderfully. And you can immerse yourself in vocal improvisation and the world of beguiling Ukrainian folk music. Ganna combines both effortlessly. The result is magical and moving." – Christoph Giese, music journalist
"Ganna brought a highly emotional mixture of folk, jazz and contemporary sounds to the people with her wonderful voice and great effects on the synthesizer in connection with her songs from Ukraine. It was really touching how she conveyed love songs, her homeland and her history in text and sound to the audience." – Kurt Rade, music journalist
In her solo performance with loops and effects, Ganna Gryniva combines the authenticity and traditions of Ukrainian singing with contemporary composition. Everything starts with a simple melody embedded in a space full of unexpected harmonies, rhythms and atmospheres: live and all alone with the voice.
Ganna Gryniva – Voice
Martin Bosch – Bass, Compositions
Clemens Litschko – Drums, Percussions
Markus Rom – Guitar
Jonas Timm – Piano
ft. Vincent von Schlippenbach aka DJ illvibe – Turntables
ft. Felix Römer – Lyrics

The five sound(scape) aesthetes around the mastermind Martin Bosch let you look deep into the space on their second album – AIRA. Flickering fixed stars, space-spanning reflections of the moon and shimmering comets carry our earthly ears through dream and time. AIRA – that is the pulsating music of our time that goes far beyond jazz. Everything sounds and vibrates against the earthly geometry and while only one glance a microscopic circling cosmos arises and disappears.
More information at www.nachtfarben.net
Kenneth Dahl Knudsen & ATlas ensemble
Ganna Gryniva – Voice
Terkan Tekin – Duduk, Zurna
Marius Ungureanu – Viola, Voice
Wassim Mukdad – Oud
Eyal Lovett – Piano
Kenneth Dahl Knudsen – Upright Bass, Compositions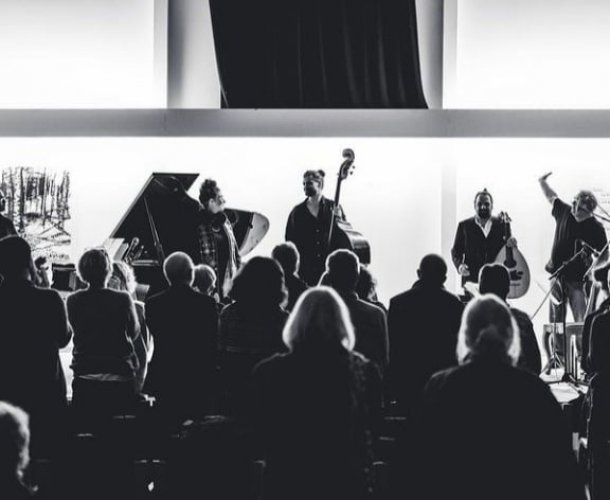 The award-winning and internationally recognized musician Kenneth Dahl Knudsen takes old musical traditions on a journey with an international and virtuoso six-piece orchestra that combines the musical worlds of classical music, jazz and folklore.