Ganna Gryniva – voice, loops, compositions
Philipp Gropper – tenor saxophone
Povel Widestrand – piano
Tom Berkmann – upright bass
Mathias Ruppnig – drums
GANNA is the international ethnic jazz ensemble from Berlin for which Ganna composes and arranges. As the voice of Ukrainian resistance, GANNA's artistry is as beautiful as it is heartbreaking. A powerful blend of reinterpreted Ukrainian folk songs and modern jazz. Inspired by several musical research trips to different regions of Ukraine, GANNA awakens Ukrainian folklore to a second spring and takes the audience on a journey. Since 2015, the band has been performing all over Europe, delighting audiences at various festivals such as Jazzopen Stuttgart (DE) and Jazz in Park (RO), opening for Avishai Cohen (tr) and Gerald Clayton. On 30 November BERTHOLD records released GANNA's new album HOME, which received remarkable acclaim from the music press.
"Jazz highlight of the year" – Roland Spiegel, BR-Klassik (12/2022)
"HOME is certainly an album of the year, poignant, powerful, magnificently sung and played" – Ulrich Habersetzer, Deutschlandfunk Kultur (11/2022)
"Album of the week" – Daniela Ziemann, SR2 (01/2023)
"A mood and a voice that immediately captivate. It would be hard to sing about spring more beautifully than she does. These shimmering colours in the voice. This virtuosity of the singing. And this naturalness. Behind the singer there is also an excellent band. A strong team for very expressive music" – Roland Spiegel, BR Klassik (11/2022)
"Her voice sounds clear as sparkling water when the music is more calm. But then it condenses into that vibrating, almost metallic tone that also resonates in the traditional singing. It's combative courage without pathos, tenderness without cheesiness" – Odilo Clausnitzer, Deutschlandfunk Kultur (12/2022)
"An organic combination of jazz music and Ukrainian folklore" – Jumoke Olusanmi, Deutschlandfunk Kultur (12/2022)
SOCIAL MEDIA: SPOTIFY YOUTUBE FACEBOOK INSTAGRAM
DOWNLOADS: PRESS PHOTOS PRESS KIT TECHNICAL RIDER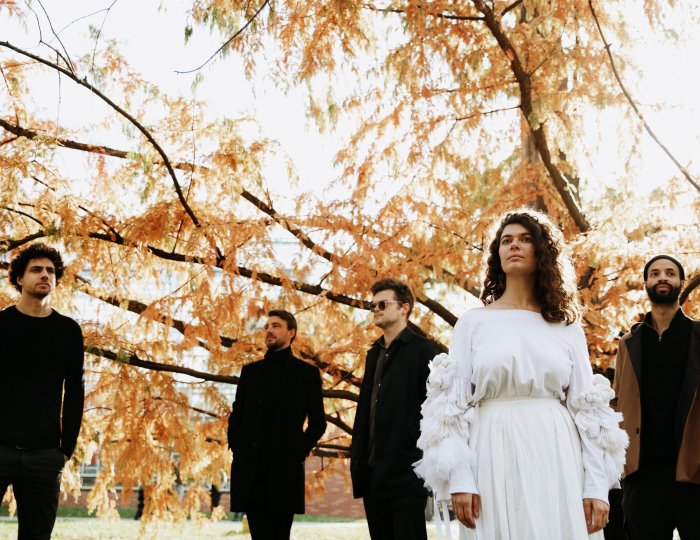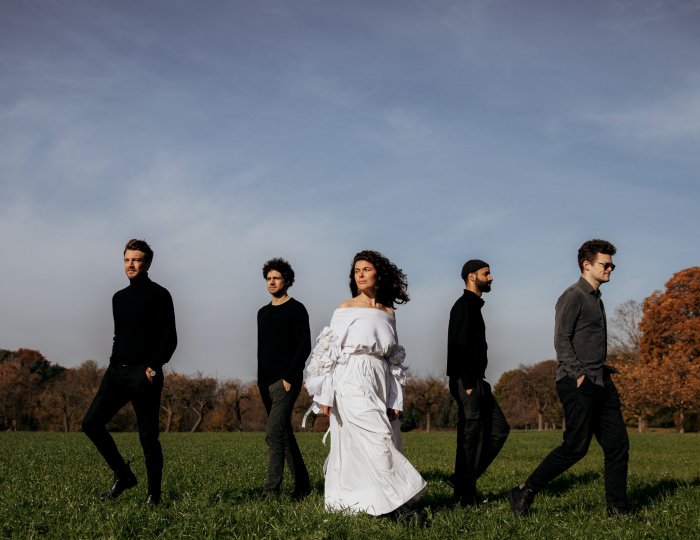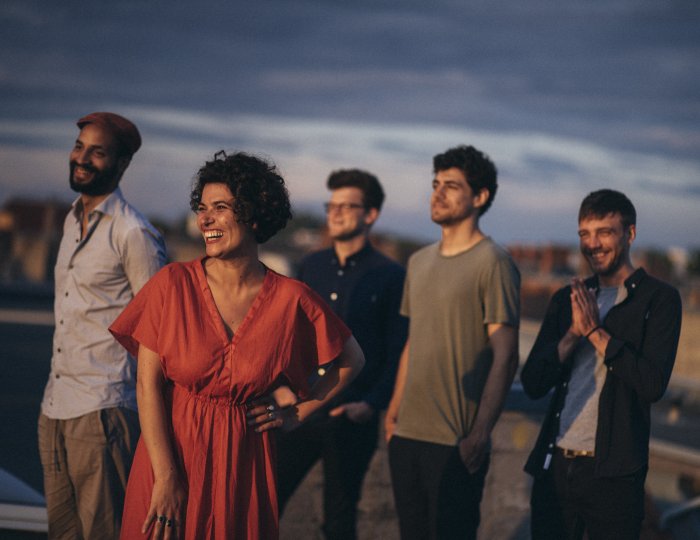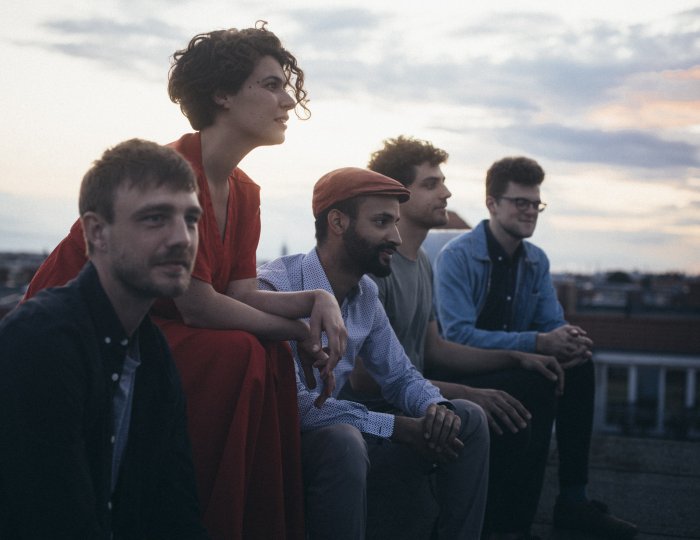 tal arditi & Ganna gryniva duo
Ganna Gryniva – Voice, Loops, Effects, Compositions
 Tal Arditi – Guitar, Voice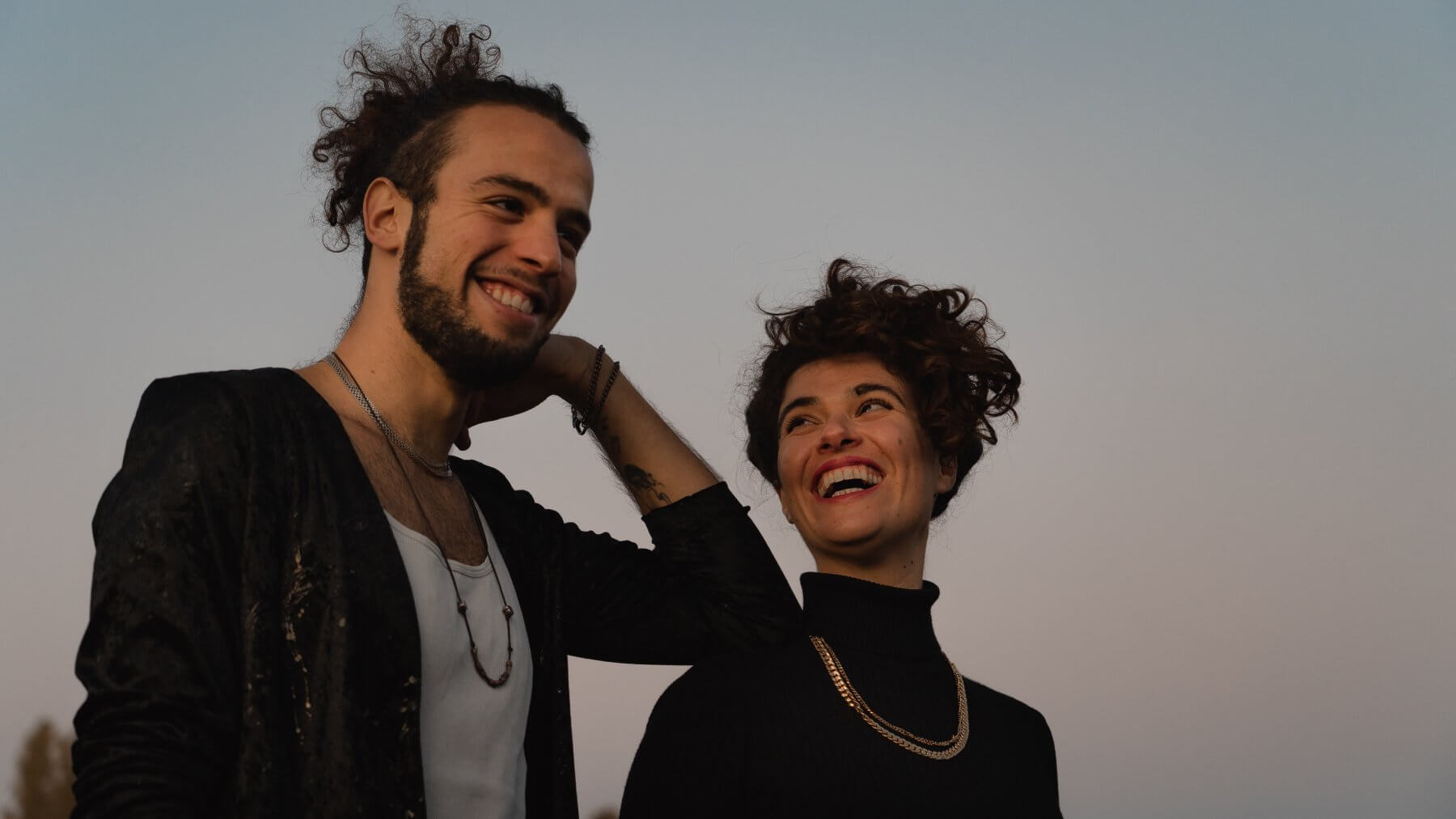 "On the guitar, Tal Arditi takes the space he needs. Out of quiet moments, he rushes forward with effects and distortion, and then withdraws again as if nothing had ever happened. This enables an enormous dynamic range and complexity." – Deutschlandfunk Kultur
Two up-and-coming protagonists of the Berlin music scene Ganna Gryniva and Tal Arditi create an unexpected world of colors. Playfully and with great joy they improvise on old Ukrainian folk songs and their own compositions. In 2016 Tal Arditi graduated from the renowned Rimon School of Music in Ramat Hasharon near Tel Aviv with a jazz diploma. At the age of 18 he moved to Berlin. In 2020 Berthold Records released Arditi's album "Colors". The result is a rich, original sound that mixes jazz, rock and classical music with Brazilian accents.
Ganna Gryniva – voice, arrangements, loop station, effects
In her solo performance with loops and effects, Ganna Gryniva combines the authenticity and traditions of Ukrainian singing with contemporary composition. Everything starts with a simple melody embedded in a space full of unexpected harmonies, rhythms and atmospheres: live and all alone with the voice.
"Ganna is one of the most impressive singers and musicians of the European jazz and ethnic music scene" – Mirjam Jessa, ORF (12/2022)
"Ganna Gryniva sings beautifully. But that is not the only thing that defines her art. On this evening, she stands on stage all alone and creates floating bridges of sound by means of electronics, looped vocals, live sampled sounds and other noises, on which her versatile voice spreads out wonderfully. And you can immerse yourself in vocal improvisation and the world of beguiling Ukrainian folk music. Ganna combines both effortlessly. The result is magical and moving." – Christoph Giese, music journalist (10/2021)
Kenneth Dahl Knudsen & ATlas ensemble
Ganna Gryniva – Voice
Terkan Tekin – Duduk, Zurna
Marius Ungureanu – Viola, Voice
Wassim Mukdad – Oud
Eyal Lovett – Piano
Kenneth Dahl Knudsen – Upright Bass, Compositions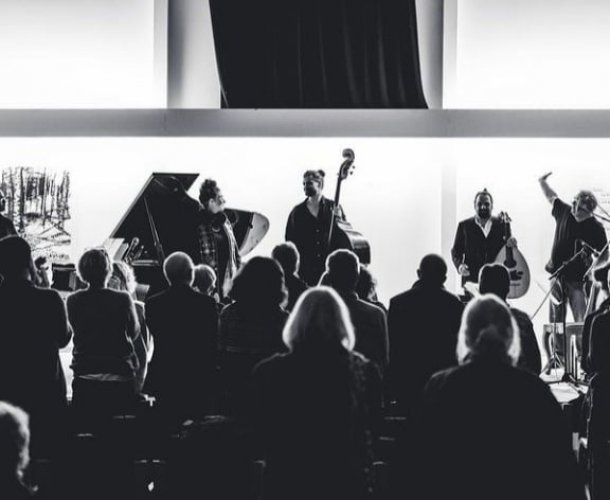 The award-winning and internationally recognized musician Kenneth Dahl Knudsen takes old musical traditions on a journey with an international and virtuoso six-piece orchestra that combines the musical worlds of classical music, jazz and folklore.
Find out more here: www.kennethdahlknudsen.net